Main content starts here, tab to start navigating
The Beefsteak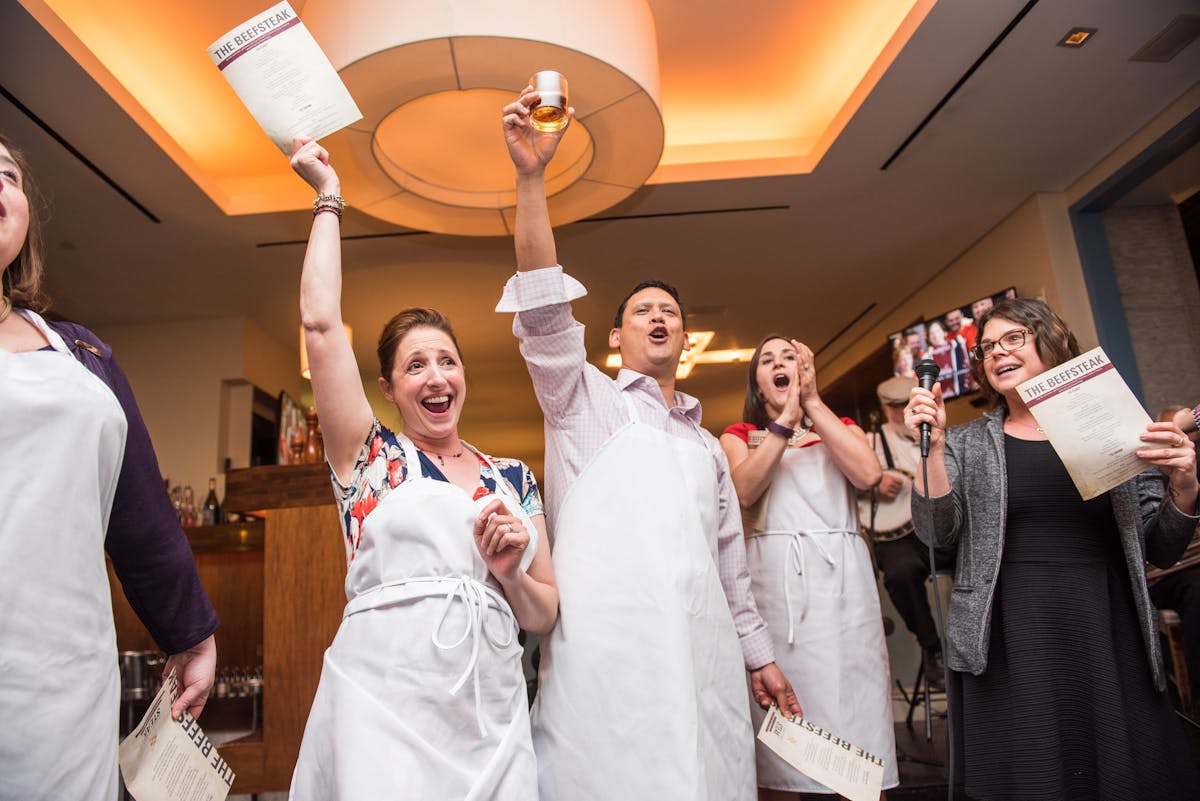 Slide 1 of 6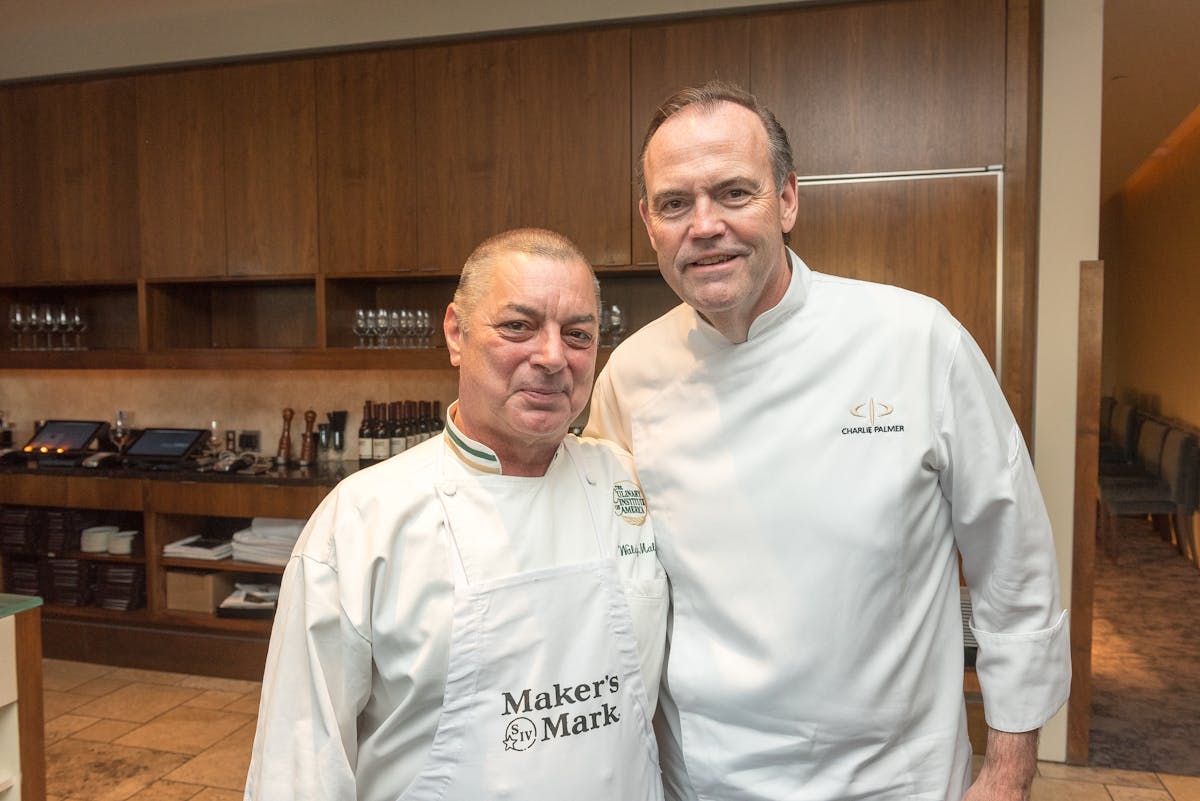 Slide 2 of 6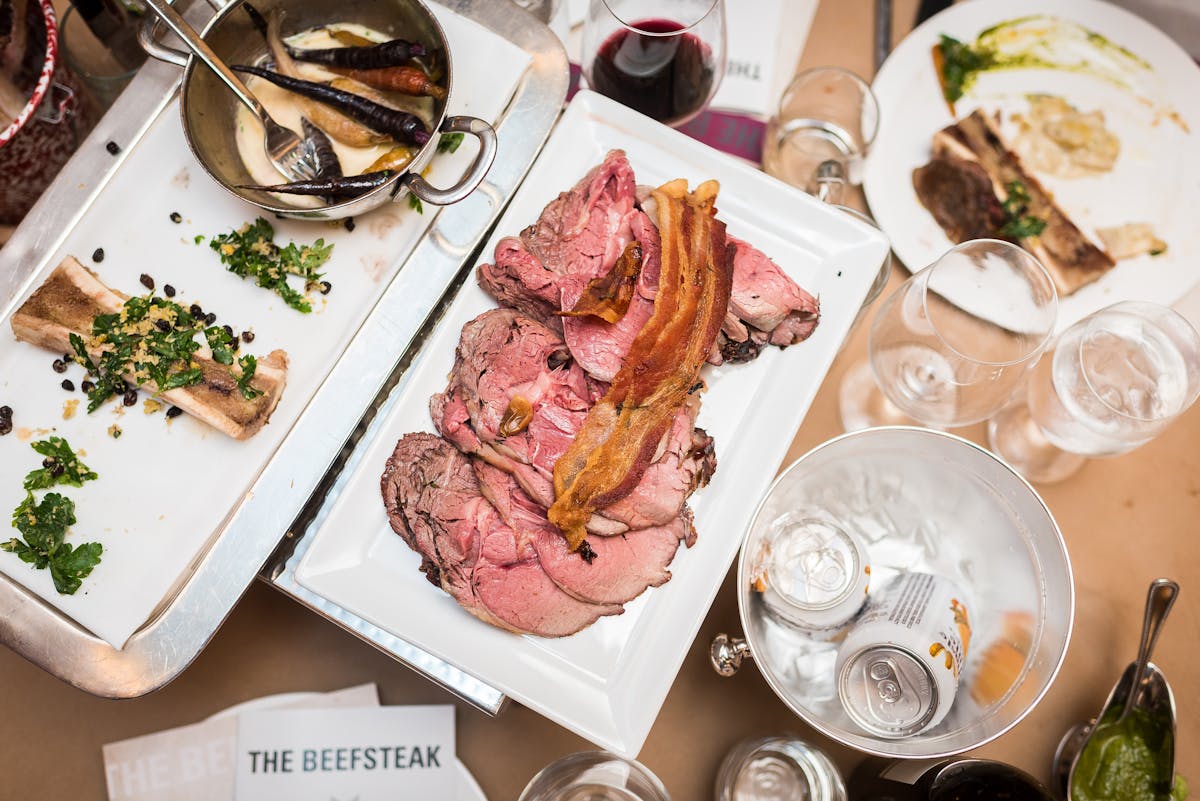 Slide 3 of 6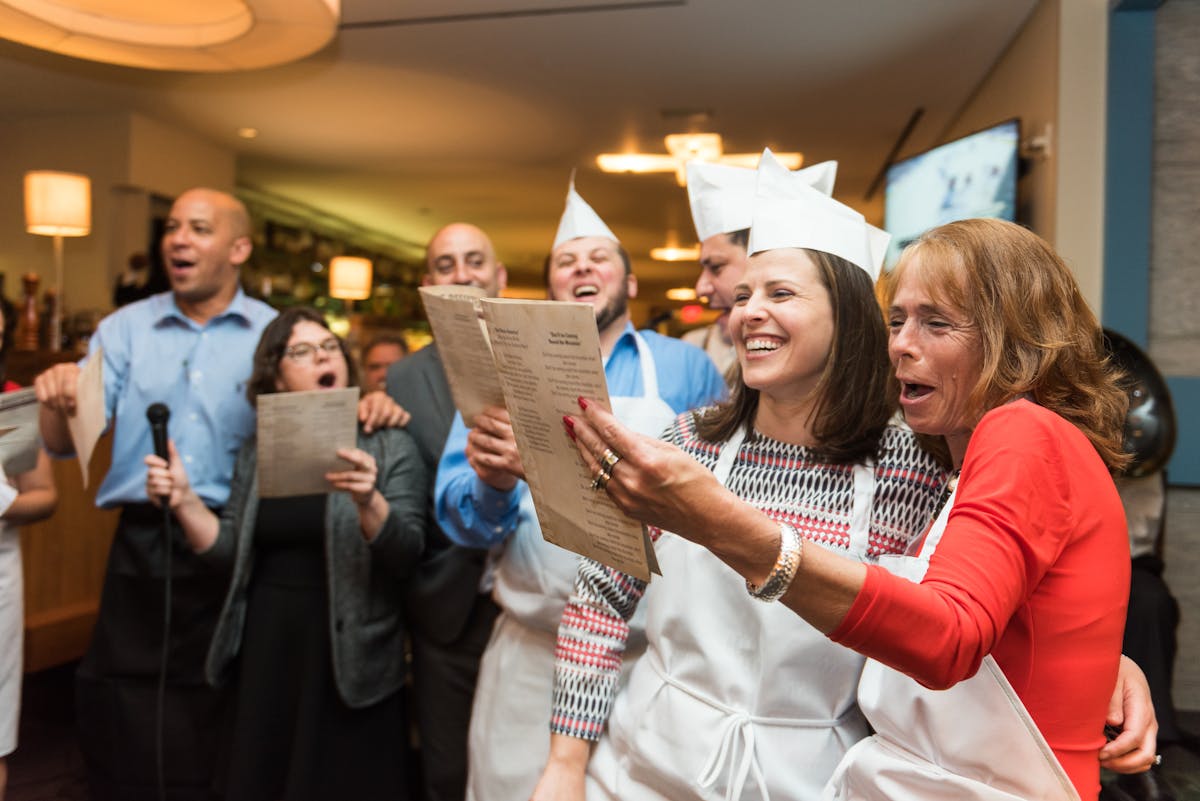 Slide 4 of 6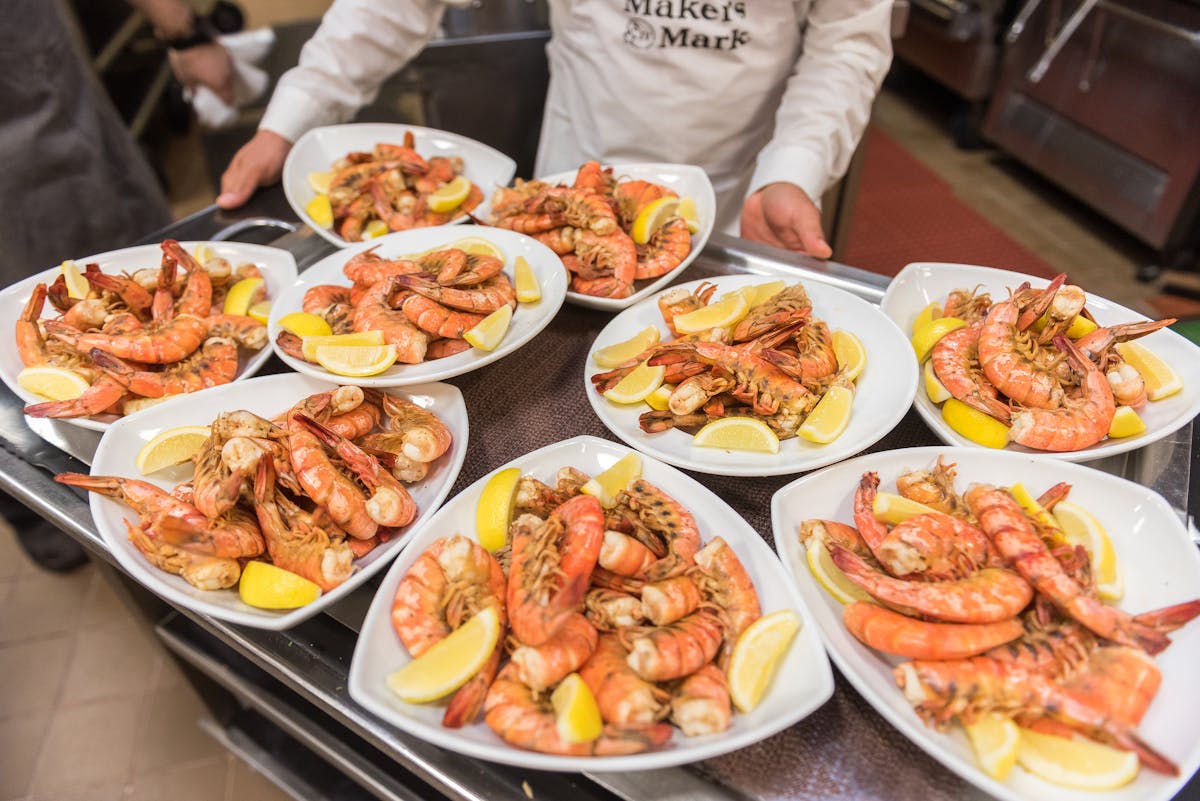 Slide 5 of 6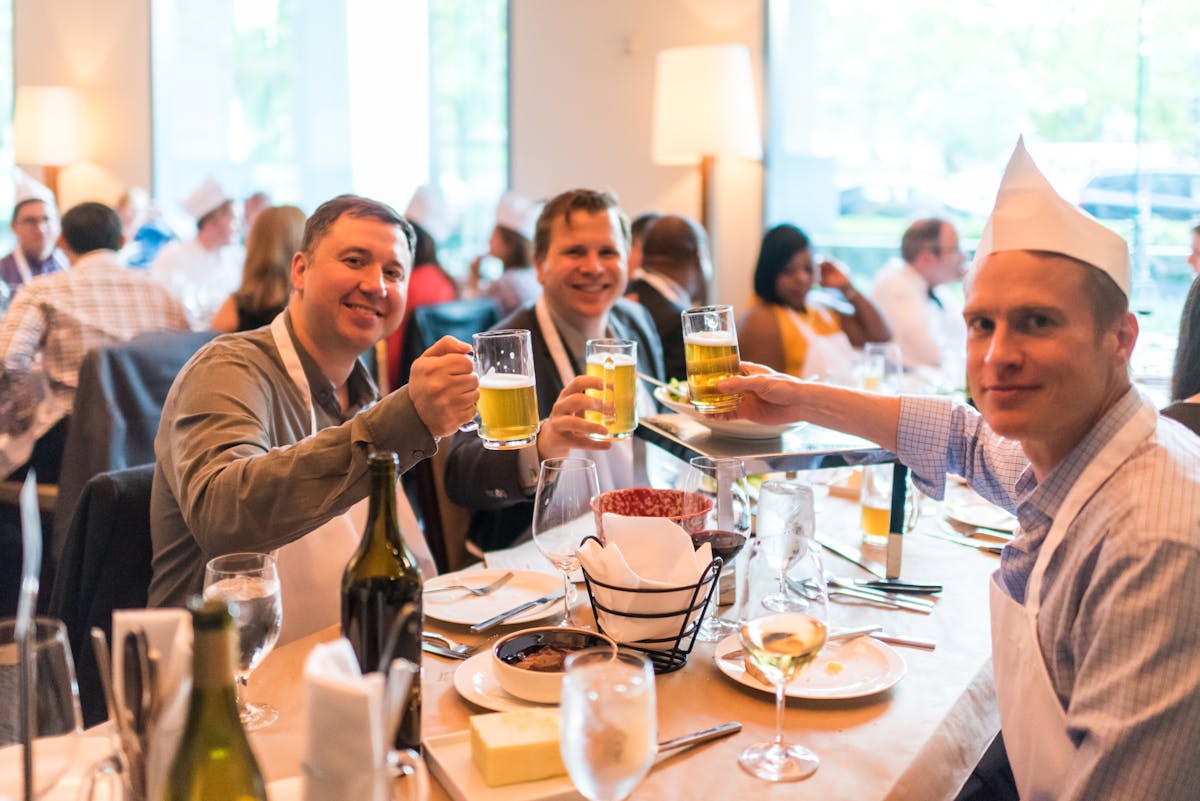 Slide 6 of 6
CHARLIE PALMER STEAK, WASHINGTON, DC
In a city where there's been no recent shortage of steakhouses, Charlie Palmer Steak brings you the original steakhouse tradition, THE BEEFSTEAK. Rooted in steakhouse history in the food halls of New York, the Beefsteak was a primal, carnivorous, gastronomic adventure.

We're carrying on the great tradition with copious amounts of meat—aged steaks, chops, and more, along with abundant libations (wine, beer, and bourbon) to match. Chef Charlie Palmer will preside as master of ceremonies for our annual BEEFSTEAK feast.
A portion of proceeds will benefit the Culinary Institute of America. Come enjoy the indulgences of food, drink, and song over communal dining in celebration of the Beefsteak. Utensils are available for the faint of heart.
2019 MENU
ONE
Justin's Sea Salt & Rosemary Focaccia
Jalapeno-Bacon Cornbread
Chopped Earth & Eats Salad
Duck Liver Mousse, Port Wine Aspic
House Made Pimento Cheese

TWO
Old Bay Spiced Peel & Eat Shrimp
Chesapeake Bay Crab Deviled Eggs
Chesapeake Oysters Baked with an Uni-Bacon Crust

THREE
Garlic & Herb Roasted 44 Farms Beef Ribeye
Elysian Fields Lamb Chops, Mint Chimichurri
Bone Marrow, Horseradish Gremolata, Currants

SIDES & SAUCES
Yukon Gold Potato & Grafton Cheddar Gratin
Rye Whiskey-Glazed Tuscarora Organic Carrots
Horseradish Crème Fraiche
Bordelaise Sauce

DESSERT
Justin's Apple Cake
Rum Raisin Sticky Buns
Bourbon Brioche Bread Pudding
DRINKS
Whiskey Partner, Basil Hayden's
Basil Hayden's Bourbon
Dark Rye
Two By Two

Beer & Wine